These Features Will Make You Buy the 2022 INFINITI QX55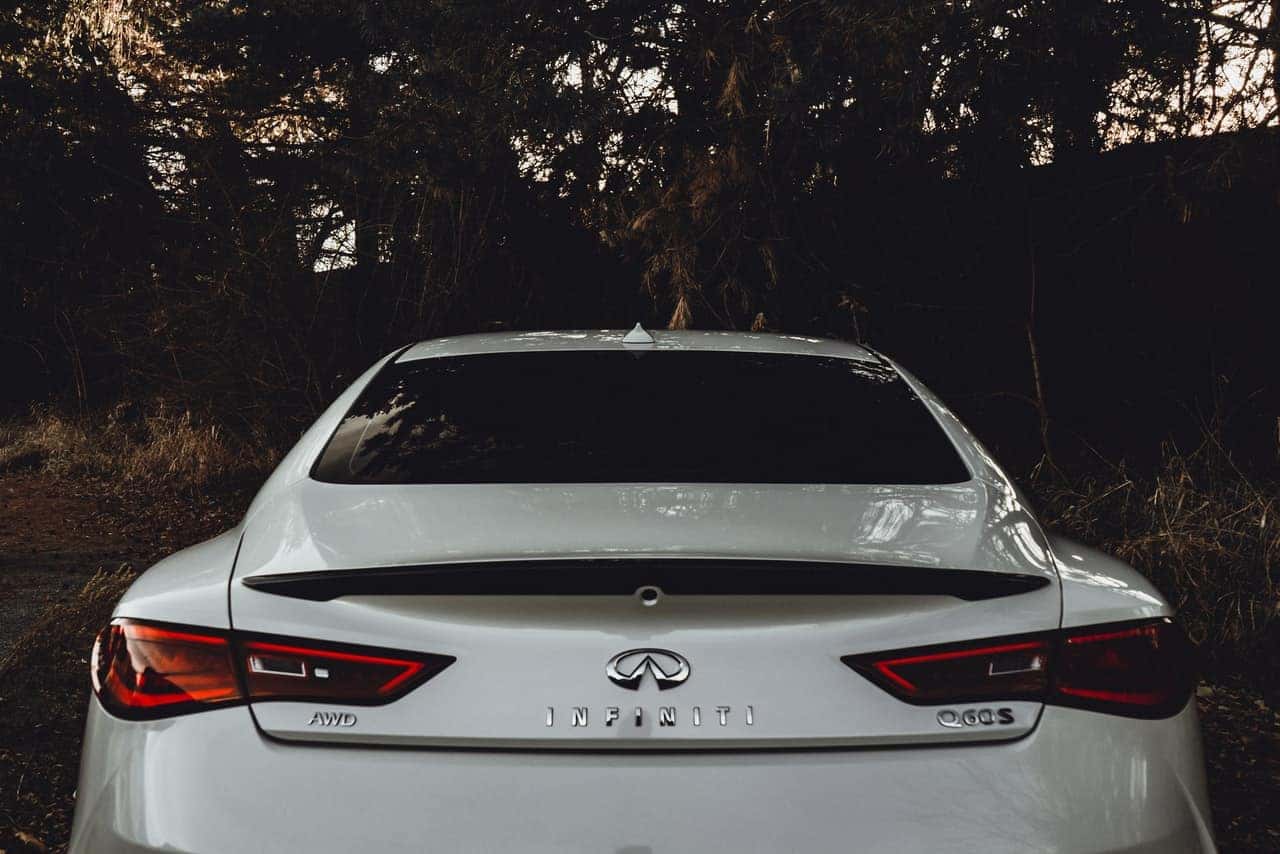 The INFINITI QX55 is a sharp, sporty SUV with plenty of room for seven passengers to travel in comfort and style.
But did you know this SUV almost didn't happen?
Almost 20 years ago, INFINITI introduced a new segment of vehicles that had the off-road ability of an SUV but had the power and handling of a sports car. The FX was a massive hit among fans and automobile enthusiasts, partly because it was built on the successful F.M. V8 platform. The platform had been shared with the Nissan 350Z sports car and was used in no other vehicle before, making it a sought-after combination.
After two years, the FX was discontinued due to waning interest, but many in the company were not quickly sold on giving up the idea and were determined to find a way to bring it back. In 2022, the vehicle is being revamped and is set to return as the QX55. With its all-wheel drive, large cabin, and turbocharged engine, the all-new QX55 will be a hit. Here are some features that make it so:
Its VC Turbo Engine
A 2-litre powers the QX55, while a 4-cylinder engine drives the QX50 variant. Also known as the VC Turbo, these engines produce around 268 HP. Regardless of the model, the VC Turbo is mated to a CVT gearbox, and power is sent to all four wheels as the all-wheel-drive is standard for this INFINITI. This engine happens to be the only one available on offer. 
This INFINITI also has decent acceleration for its mass and size compared to other cars in its class; it can accelerate from 0-60 mph in 6.4 seconds before decelerating to stop completely. 
The handling of the SUV is pretty capable but not athletic compared to other sport-oriented vehicles. But, there is no need for concern— the SUV performs similarly to the QX50, with similar fuel economy ratings: a combined 27 MPG. 
Overall, the 2022 INFINITI QX55 has a smooth ride, and noise levels are low in the cabin; you hear only a distant hum from under the hood as you cruise down the highway or an absent thump against your ear when you brake for a red light.
Its Comfortable, Large Cabin
The INFINITI QX55 offers a stylish and well-equipped cabin. The level of the interior depends upon the trim chosen. The base model comes standard with four leather upholstery, while the higher trim models feature an Open Pore Black Natural Maple Wood Trim. 
Of all its competitors, only the INFINITI QX55 has a carbon fibre treatment in the cabin, giving it a unique feel. INFINITI has made sure to use soft-touch materials throughout the cabin, which helps give it a unique feel. QX55's sloping roofline compromises some headroom for the rear seat occupants, and this is a question that buyers often wonder about when looking at the car. 
The cabin is loaded with standard features for all QX55 models, including a dual-screen infotainment setup: the top screen displays a navigation function, and the bottom screen shows media and vehicle settings. The vehicle also comes with an optional Bose surround sound system, which gives it a unique feel within its class.
Conclusion
Why should you get the brand-new INFINITI? It boasts a powerful engine; a large cabin for family, friends, or cargo; and provides a safe journey for everyone on board. It's sporty and stylish yet practical, giving its competitors (and future owners like yourself) a run for your money.
Get your 2022 INFINITI in Canada from Ajax INFINITI! Our agents will help you find the car of your dreams at the price you can afford. Check out our website for brand new INFINITI vehicles!